Car Parks with Shuttle Service
Usually called shuttle parking or 'park and ride', is one of the most economical ways to park your car when departing from the airport. All you have to do is book your space in advance online and then drive to the parking facility before your flight.
You'll then be asked to check-in your car by showing car park staff your Flyparks booking confirmation, and then board the shuttle bus to the airport. You'll receive help with your luggage, and further instructions on where to meet the driver on your return to Nelson. Using Nelson Airport shuttle services are often the cheapest and most convenient option for airport parking!
Arrival: On the day of departure, simply drive to the address of the chosen car park. You can park your car here and you will then be taken to the airport as quickly as possible in one of the shuttle buses from the parking lot.
Return: On the day of return, after landing, contact the car park by phone, then a shuttle bus will be driven to the airport to pick you up and take you back to the car park.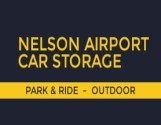 Nelson Airport Car Storage
Open between 8.00am to 5.00pm on weekdays, and 8.30am to 4.30pm on weekends, Nelson Airport Car Storage provides secure and affordable open air and undercover parking. It's a family owned and operated New Zealand business, which has been fulfilling short- and long-term parking needs for over ten years. Nelson Airport Car Storage is in easy walking distance of the terminal; however, a free shuttle transfer service is available should you need assistance or have heavy luggage.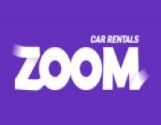 Zoom Airport Parking
Located within walking distance of the terminal building, Zoom offers convenient and comprehensive car storage options at their Bolt Road location. Open from 7.00am to 8.00am, every day of the week, Zoom Airport Parking is housed in a secure, purpose built facility with 24 hour security. You can book uncovered parking with Zoom, which operates on a valet style basis. Simply park and let the trained staff at Zoom move your car to their storage facility for you, while you make your way to the terminal.
Car Parks within Walking Distance
There are three on-site car parks at Nelson Airport, the Value Parking Car Park, the Main Parking Car Park, and the Premium Parking Car Park, plus the designated Drop Off Lane P2. If you would like to book your parking at any of these facilities, you will need to do so via the official Nelson Airport website. It is not possible to book at Value Parking, Main Parking, or Premium Parking through Flyparks at present.
Arrival: You simply drive to the car park. On arrival, enter your personal entry code and the barrier will open. You will receive this entry code as an attachment to your reservation confirmation.
Return: You walk back to the car park, get in your car and leave the car park using the same personal code.
Value Car Park
Value Parking provides basic and affordable parking for all travellers, designed for long stay use. You can start and end your trip knowing that your car is close by and in safe hands.
Main Car Park
Main Parking offers bays that are located very close to the terminal. Ideal for those leaving for a few days on business, or on a short break.
Premium Parking
Premium Parking is situated directly in front of the terminal, and provides easy access to check-in and the Regional Lounge. If you are looking for relaxing and convenient parking at Nelson Airport, then premium is a great option.
Drop-Off Lane P2
Drop-Off Lane P2 is a designated area located in front of the terminal and is only for immediate drop offs.
Nelson Airport Valet Parking
Unfortunately, there is no valet parking at Nelson Airport at present.