Car Parks with Shuttle Service
To secure the most affordable long term parking Queenstown Airport, it pays to book with a 'park and ride' car park. There is one car park at Queenstown Airport at present that is accessible by foot but also offers complimentary shuttle Queenstown Airport that will take you to the terminals and back. We recommend this option for budget conscious travellers looking to park their vehicles for one day or more.
Airport park and ride services are easy to book and straightforward to use. Customers simply park their vehicle at the car park, check-in at the reception desk, and then take the complimentary shuttle bus to the airport. On their return, a shuttle bus will be sent to collect them, and take them back to their car.
Arrival: On the day of departure, simply drive to the address of the chosen car park. You can park your car here and you will then be taken to the airport as quickly as possible in the Queenstown Airport bus from the parking lot.
Return: On the day of return, after landing, contact the car park by phone, then a shuttle bus will be driven to the airport to pick you up and take you back to the car park.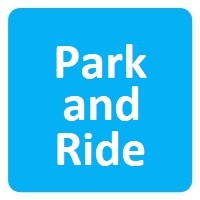 Park and Ride Queenstown
Queenstown Park and Ride is located within close walking distance of the Queenstown Airport terminals. You can simply drive into the car park and grab an entry ticket and pay upon your return. The park & ride facility is open from 4am every day and closes 30 minutes after the last flight arrives or 30 minutes after all international passengers have been processed. This car park is great for those looking for campervan parking Queenstown or even long term parking Queenstown Airport. The Queenstown Airport park and ride service is currently closed given the circumstances of the COVID-19 pandemic. We apologize for any inconvenience caused.
Car Parks within Walking Distance
You'll find the Terminal Car Park (A & B), P20 Express Parking and P2 Drop-Off Zone all located close to the main airport building. Not only are these car parks convenient in terms of location, but affordably priced for short and long stays. You cannot get your space at any of the parking facilities listed below through the Flyparks website at this time.
Arrival: You simply drive to the car park. On arrival, enter your personal entry code and the barrier will open. You will receive this entry code as an attachment to your reservation confirmation.
Return: You walk back to the car park, get in your car and leave the car park using the same personal code.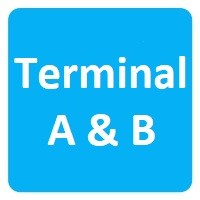 Terminal Car Park - A & B
The most cost-effective parking option for stays of just a couple days or more is the terminal parking at Queenstown Airport. Queenstown Airport currently has two terminal car parks, A and B, both offering the same parking rates at the most convenient parking location. Car park A is located straight in front of the terminal and Car park B is located just to the right of the terminal, a short 3-5 minute walk. This Queenstown car park is great for anyone looking for budget parking Queenstown Airport and also long term parking Queenstown.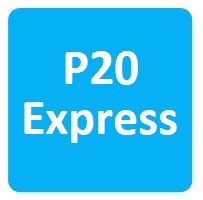 P20 Express Parking
If you require a little more time for your goodbyes, then the P20 express pick-up and drop-off parking spaces are a perfect choice for you. Located in the first few bays of Terminal car park A, you can find free parking Queenstown for the first 10 minutes. This is perfect for those who are looking to have that extra time with loved ones, who can simply exit the car park and take a short stroll to the terminal.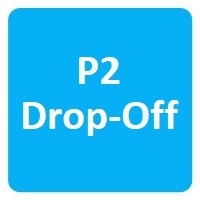 P2 Drop-Off Zone
The P2 Drop-Off zone is conveniently located directly outside the departures terminal, and is specifically for those who just want to quickly drop off passengers right at the terminal. This option is quick and easy for anyone looking for a hassle-free drop-off at Queenstown Airport.
Car Parks with Valet Service
Unfortunately, there is no valet parking at Darwin Airport at present.