Darwin Airport Parking within Walking Distance to Terminal
When it comes to parking at Darwin Airport, you'll find the Short Stay Car Park, Long Stay Plus Car Park and the Long Stay Saver Car Park close to the main airport building. Not only are these car parks convenient in terms of location, but affordably priced for short and long stays. Unfortunately, at present, you can not book official Darwin Airport Parking car parks through Flyparks. Instead, we offer a range of off-site, budget-conscious airport car park alternatives.
Arrival: You simply drive to the car park. On arrival, the car park will utilize their license plate recognition software to identify your car if you made an online booking. If the boom gate does not proceed to open upon entry, however, scan the QR code attached to your confirmation email. If you do not have a QR code, or find yourself in need of customer service at the car park, simply use the intercom on the entry/exit boom gate to be connected to a representative.
Return: You walk back to the car park, get in your car and leave the car park using the exit gate. If you were required to use a QR code upon entry, scan it upon exit. Otherwise the boom gate will open automatically. In the chance you have overstayed your booking at the car park, you will be instructed to pay the difference with a credit card at the exit gate.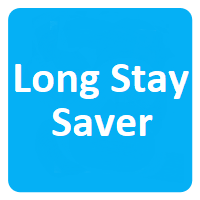 Long Stay Saver ($105.00 for 1 week)
The Long Stay Saver Car park offers the best of both worlds: a car park within walking distance to the terminals (via an undercover walkway), or a shuttle to take you there if you don't feel like walking. All you need to do is use the telephone located at the entry of the car park and phone the free shuttle to pick you up - it is that easy! This car park is the most cost effective if you need Darwin Airport long term parking as rates start at $29.00 for 24 hours and $129.00 for 2 weeks. Entry to this car park can be found on Pederson Rd.
Hours: 24 / 7
Service: Walking Distance + Shuttle
Distance: 6 minute walk; 2 minute shuttle
Height Restrictions: 4.3 metres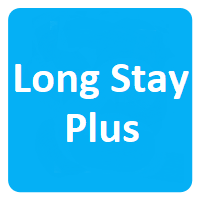 Long Stay Plus ($191.00 for 1 Week)
Located just to the left of the terminals, the Long Stay Plus car park is the most popular parking at Darwin Airport. Because it is the most popular car park, you should be sure to book your reservation online and in advance, as this car park fills up quickly, especially in peak travel season. If you do find this car park full for the dates you need, park with the long stay saver, located directly behind this car park, as they offer a bit cheaper Darwin airport parking rates. If you plan at parking at the Long Stay Plus car park, rates will start at $35.00 for 24 hours and $278.00 for 2 weeks.
Hours:

24 / 7

Service:

Walking Distance

Distance:

2-3 minute walk

Height Restrictions:

4.7 metres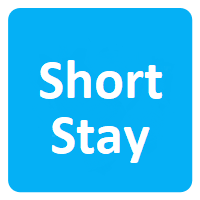 Short Stay Car Park ($280.00 for 1 week)
If you are looking for short-term parking at Darwin Airport, the short stay car park is conveniently located right in front of the terminal building. Customers can easily pick-up and drop-off passengers as the first fifteen minutes of parking in this car park are free! If you stay longer than fifteen minutes, all you have to do is simply pay at a pay station as you leave the car park.
Hours:

24 / 7

Service:

Walking Distance

Distance:

1-2 minute walk

Height Restrictions:

4.2 metres
Car Parks with Valet Service
Unfortunately, there is no valet parking at Darwin Airport at present.
Darwin Airport Short Term Parking Fees
For stays of a few short hours, it's possible to park at the Short Term Car Park. Whether you're heading to the airport to pick-up or drop-off passengers, or park for a few hours, this car park offers excellent rates and is located just across the terminal building. The Short Term Parking lot is the closest and most convenient car park at Darwin Airport. Check the table above to view the short-term Darwin Airport parking rates in more detail.
Information About Darwin Airport
Darwin International Airport (DRW) is the busiest airport in the Northern Territory of Australia and is also the tenth busiest in the country. The airport is located in the suburb of Eaton and is only 8km from the city centre. Interestingly, it shares a runway with the Royal Australian Air Force's base. Darwin Airport has a domestic terminal, international terminal, as well as a cargo terminal.
The airport has over 2.5 million passengers every year, servicing flights to many destinations in the Northern Territory, around all of Australia and in Southeast Asia as well. The domestic and international terminals share the same building and have restaurants and shops available for passengers as they wait for their flight.
Darwin Airport has incredible potential for growth as it is situated very close to Southeast Asia. The government has and continues to explore options to make Darwin Airport the international transit point between Europe, Asia and Australia.
Which Airlines Service Darwin Airport?
We offer you a list of airlines at Darwin Airport. The main airlines at the airport are:
Virgin Australia
Qantas
Jetstar Airways
Tigerair
Silk Air
Air North
Donghai Airlines
Airport Parking Darwin Made Easy
As the only airport serving Darwin, Darwin Airport car parks can get quite crowded. To avoid the crowds, book your parking online to experience less traffic and have more time to relax before your flight takes off.
The airport also has an excellent selection of affordable, close parking options. No matter where you're going, and for how long you're going away, you'll be able to find suitable, secure open or undercover car parks, and even Darwin long term parking when you book in advance and online, saving up to 60%. Just like booking your airfare, the earlier you secure your Darwin airport parking, the more you'll save.
Compare Parking Darwin Airport
If you're searching for parking at Darwin Airport - you don't need to look any further than Flyparks. Our fast, easy-to-use online comparison tool lets you search, review, book, and ultimately save on parking at all major airports in Australia and New Zealand. We've helped thousands of people find the best deal on airport car parking, and assisted many more by providing free, in-depth and up-to-date information on a wide range of parking options.
Instead of shopping around to find the best deal, you can search, compare, and book Darwin Airport parking through Flyparks in as little as two minutes. We don't add on any additional fees or charges. The Darwin airport parking fees displayed on our site are exactly the same as those charged by the car park providers themselves, ensuring that you're offered the lowest rates possible.