What type of parking should I choose at Brisbane Airport?
Depending on your preference, your experience of parking at Brisbane Airport will differ. At Brisbane Airport you will find three types of parking services that will cater to your preference: car parks with shuttle services, valet services, and those within walking distance. While all are efficient, secure, and reliable, some are more affordable than others, while others are more convenient.
Car parks with Shuttle Services at Brisbane Airport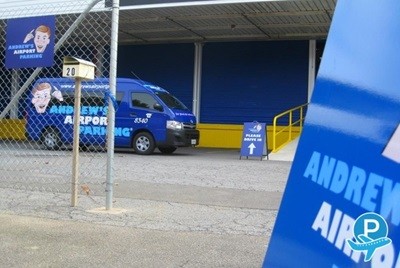 Image courtesy of Andrews Airport Parking
Car parks offering shuttle services to and from the airport are recommended most for travellers who want to travel affordably without compromising convenience. While parking at a car park with shuttle services means you will have to plan a bit in advance - we suggest being at the car park 30 - 40 minutes before you need to check in - you will save tremendously on costs while not sacrificing security or convenience as most parkings' have shuttle buses that run on demand or every 5 - 10 minutes to bring you to and from Brisbane Airport.
The procedure for arrival at the secure car park is as follows: drive up to the car park, check in with an attendant using your Flyparks confirmation email, park your car, unload your luggage, and you will be directed to a shuttle bus to take you to the car park. On your return, a shuttle bus will greet you and take you back to the car park.
Parking with an off-site car park is the best solution for affordable, long–term parking at Brisbane Airport. Don't take our word for it, though, we recommend checking the user reviews of the parkings to determine whether it is the best one for you. Flyparks is committed to providing the best services possible, and to ensure we are doing so, we love to hear from you so that we can keep the high quality of our services maintained, even when it is for a low-cost.
Among the various parkings with shuttle services that you will find at Brisbane Airport, we recommend:
Valet parking for Brisbane Airport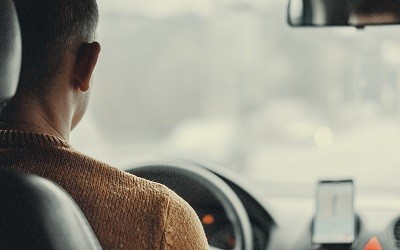 For those seeking ultimate convenience & hassle-free parking, valet parking at Brisbane Airport may be for you.
While valet parking will not a cheap airport parking solution, it will be fairly simple. On the day of your flight, drive to the terminal or drop-off bay noted on your booking confirmation. After checking in, you will hand over your keys while unloading your luggage, or having it unloaded for you. Your car will then be taken to a secured car park on or near the airport. Upon return, your car will be retrieved from the car park and returned to you to drive home.
Valet parking in Brisbane is commonly rated highly for its service and location among users who experience it, so you can trust the service you receive and know your car will be taken care of. Simply off your car and go!
Flyparks recommends valet parking for those with reduced mobility, travelling in large groups, or have large / bulky luggage or instruments.
Among the various valet services available at Brisbane Airport, we can recommend:
Car Parks within walking distance of Brisbane Airport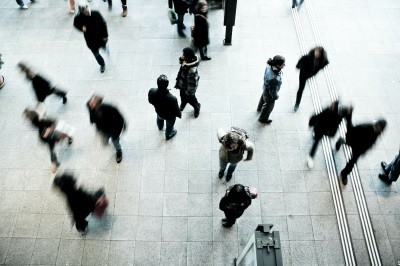 If you don't care for someone parking your car for you or handling your luggage but would still like to be in proximity to the airport terminals, you may consider booking with an official Brisbane Airport car park. On-site car parks are going to be much more expensive than off-site car parks with shuttle services, but they do offer only a short walk for travellers to get to their terminals.
Flyparks does not store user reviews of official Brisbane Airport car parks; however, we do suggest taking a look at the Google Reviews left by past travelers before booking your spot.
Your options for official airport car parks within walking distance are the following:
ParkPremium, located 1 - 2 minute walk away
ParkShort, located 2 - 5 minute walk away
ParkLong, located 2 - 5 minute walk away
How much is parking at Brisbane Airport?
Depending on where you park, and what service you decide to park with, Brisbane Airport parking rates will vary. However, you can expect to spend around $145.99 for a week of covered parking at Andrews Airport Parking. Or, if you prefer to park on the airport grounds, you can expect to spend between $180.00 - $442.00. Remember, the closer you park to the airport terminals, the more expensive car park rates will be.
Is Brisbane Airport parking cheaper online?
Yes. You will always find cheaper Brisbane Airport parking rates online, particularly the further in advance you book. But, if you can only book the night before, you will still find better rates than those you would incur by driving up to the car park.
Where is the best place to park at Brisbane Airport?
The best place to park at Brisbane Airport is going to depend entirely on the preferences you want in the car park. If you wish to have a car park closest to the terminals, then the best spot to park is likely at ParkShort for short trips away, Park Long for longer trips, or Park Premium for ultimate convenience.
If you wish to park at a car park that is convenient yet a bit further away from the airport terminals, Flyparks can recommend Andrews Airport Parking Brisbane as they are only a 5-minute shuttle ride away and charge much more affordable rates than its on-site counterparts.
Where can I find free parking at Brisbane Airport?
There are select places to park for free at Brisbane Airport, a few being those noted for waiting-area purposes below:
Waiting Area of the P2 Long Term Car Park; free parking for 30 minutes.
BNE Service Center, Moreton Drive; free parking for 2 hours
Kingsford Smith Memorial; free parking for 2 hours
Skygate, The Circuit Brisbane Airport; free parking for 2 hours
Luiseno Park; 6 am - 9 pm Monday - Sunday
Mitchelton Station; Free parking for 15 hours & 30 minutes
Can I leave my car at Brisbane Airport?
Of course! Whether you are leaving for a few days or a few weeks, you can rest assured your car is in good hands when experiencing Brisbane Airport Parking. For budget parking at a secure car park, consider Andrews Airport Parking Brisbane for excellent customer service & affordable parking rates. You don't need to worry about security at either on-site or off-site car parks as they are fully equipped with CCTV cameras, and even 24/7 security patrols at Andrews.
How much is long term parking at Brisbane Airport?
Long term parking at Brisbane Airport is going to range depending on the length and service you choose to experience. However, we can state that when parking on airport grounds, you can expect to spend between $216.00 - $300.00 for 9 days, whereas if you are parking at an off-site car park like Andrews Airport Parking Brisbane, you will spend approximately $166.99.
How much is short term parking at Brisbane Airport?
Short-term parking will vary depending on the car park you choose. Generally, you can count on short-term parking to be for those who intend to park for less than a week. Parking for 3 days at ParkPremium will be $180.00; parking at ParkShort will be $167.00; while parking at ParkLong will be $112.00. If these rates seem expensive for such a short stay, consider parking at Andrews Airport Parking Brisbane, where parking for 3 days amounts to $57.75.
Where to find Domestic Pick Up at Brisbane Airport
To pick up passengers leaving the Domestic Terminal, follow the signs from Airport Drive towards Pick Up / Drop Off road. If your passenger is not yet ready, drivers can wait in the pick-up waiting area within the domestic terminal for free, for 30 minutes. Once your passenger is ready to be picked up, drivers may head to pick-up road and meet their passenger whilst remaining in their car.
What time does Brisbane Domestic Airport open?
Brisbane Airport's domestic terminal opens from 5:00 a.m. until the last departure every day. It is recommended to arrive at Brisbane Domestic terminal 1 hour prior to your flight within this terminal.
How to get to Brisbane Airport?
By Airtrain:
You can get to and from Brisbane Airport via Airtrain, a non-Translink operator. The airtrain operates between 4:30 am and 10:00 pm, running in intervals of 15 minutes. We would like to let you know that Airtrain can also take you to Gold Coast Airport, Sunshine Coast Airport, Mackay Airport, and Cairins Airport from Brisbane.
To get to Brisbane Airport from the city center, via Airtrain, go to any train station in South East Queensland. Book your ticket online, directly through translink, use a Go card, purchase a single-use ticket, or pay using smart ticketing.
By Car:
You can get to Brisbane Airport from the city center via car in a short 28 minutes. To do so, follow the directions below:
Get on M3 from Edward St & Alice St
Follow M3, Airport Link & East-West Arterial Road to Airport Drive in Brisbane Airport
Follow Airport Drive to Brisbane International or Domestic Terminal
By Uber:
An Uber to Brisbane Airport from Brisbane CBD is going to cost you approximately $32.00-$34.-00.
Are there electric charging stations at Brisbane Airport?
Yes, you can find electric vehicle charging points at the following locations:
Skygate Home & Life - behind Nick Scali
Ground Level, Skygate multi-level car park