Valet parking at Adelaide Airport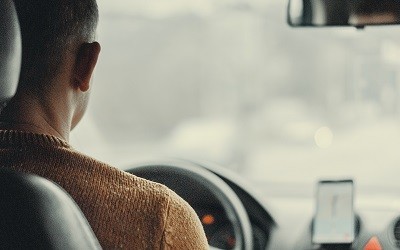 If you don't like the idea of taking a shuttle bus to the airport, valet parking at Adelaide Airport may be more suitable for you. However, currently, there are no available valet services operating at or near Adelaide Airport. Flyparks, therefore, recommends passengers park with a trusted car park offering shuttle services, or one located on airport grounds.
Car parks within walking distance of Adelaide Airport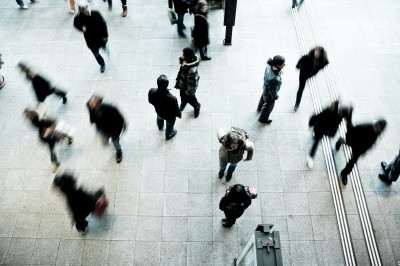 For passengers wishing to park directly on airport grounds, you may do so with Adelaide Airport Terminal Car Park if you would like to be as close to the airport terminals as possible & Adelaide Airport's Long Term Car Park for those who don't mind a longer walk to the terminals for a bit cheaper rates.
Flyparks does not store any user reviews regarding official airport car parks. To find out more, we suggest taking a look at Google reviews left by past travelers on their experience.
Your options to park and walk at Adelaide Airport are the following:
The Terminal Car Park, located a 2 - 4 minute walk away
The Long Term Car Park, located a 10-minute walk away
The price of parking at Adelaide Airport
As you likely know by now, different services offered at Adelaide Airport come at different rates. To give you an idea of how much you can expect to pay, we have created a table below of all the parking rates at Adelaide Airport that we observed. How much is parking at Adelaide Airport, you may ask? To park at Adelaide Airport, expect to spend between $99.75 - $352.00. Remember, the closer to the terminals you park, the more expensive rates you will be charged.
In general, you can expect the following:
Parking with a shuttle service will cost you approximately $99.75 per week, provided that you book in advance. On average, you can expect to spend $70.00 - 100.00 per week.
Because valet services are not currently available at Adelaide Airport, there are no associated fees to inform you of at this time.
Parking lots located directly on Adelaide Airport grounds will be between $127.00 - $353.00 per week. Remember, the closer to the terminals, the more expensive rates you will pay.
Adelaide Airport Parking Rates
$ 99.75

15 min shuttle

$ 127.00

7 - 10 min walk

$ 352.00

2 - 4 min walk
Please note that these rates are subject to change without notice, but were verified in October 2023. Compare car parks in Adelaide in the search bar above, or consult the official Adelaide Airport website to see the most updated rates.
How to find the cheapest airport parking at Adelaide Airport?
To find cheap parking at Adelaide Airport, Flyparks recommends the following:
Reserve your parking spot in advance to pay less
Even if you can only book your parking spot a few hours before you arrive at the airport, you will pay less than the fee you would incur arriving at the airport without a booking. To incur the most affordable rates, Flyparks suggests booking your airport parking at least one month in advance. If you are a regular traveller, you are probably aware that Andrews Airport is consistently a cheap, quality parking provider in the Adelaide area. With consistent positive user reviews, many are pleased with the provider's affordable rates and customer care.
Compare cheap parking prices at Adelaide Airport
Flyparks allows you to find and compare cheap and reliable Adelaide airport parking, so you find the best solution for your needs. Of course, prices will vary depending on the service, season, and how far in advance you book. Despite this, Flyparks is committed to providing you with results you can trust.
Does Adelaide Airport have long term parking?
Yes, the long term car park on Adelaide Airport grounds is designed for long-term travelers looking to park their car. Additionally, you can park your car at any off-site car park at Adelaide Airport offered on Flyparks for long-term stays and pay less than you would for the official long-term car park.
Where can I park my car in Adelaide? Is there free parking?
Airport parking aside, you can find free parking near Adelaide Airport at select locations, a few being:
Bright Station, free for 2 hours
Mitcham Station, free for 2 hours
Light Centre, $5.00 for 2 hours
165 Franklin St, $4.00 for 2 hours
25 Compton St, $8.00 for 2 hours
11 Wright St, $12.00 for 2 hours
58-60 Carrington Street, $16.00 for 2 hours
Adelaide Central, $17.00 for 2 hours
Is it cheaper to book airport parking last minute?
No. The further in advance you book, the more cheap rates you will find. Even booking the day of, before arriving at the airport, will allow you to pay cheaper rates than those you would have to pay by driving up and paying at the car park.
Can I shower at Adelaide Airport?
Yes, you can shower at Adelaide Airport. There are communal showers on the First Floor, on Level 2 behind Gate 16 and behind Gate 18, which is part of the international departure's hall.
Are the parking lots secure?
All the car parks offered on Flyparks offers 24/7 CCTV surveillance, security fencing, and entry/exit barriers. Andrews' even guarantees to have a security guard present - offering travellers a complete sense of peace that their car is in good hands.
As for the security of parking lot facilities on airport grounds, Adelaide Airport accepts no responsibility in the event of an accident. However, the airport car parks do have entry / exit barriers and state on their website that the car parks are secure.
Can I keep my keys?
Depending on the car park you choose to park in, you may or may not keep your keys.
When parking on official Adelaide Airport grounds, you can keep your keys with you, or store them in one of the lockers on the ground floor of the multi-level car park.
When parking at car parks like Andrews Airport Parking Adelaide, you are not able to keep your keys as the car park offers valet-style services, and they may need to move your car to a long-term parking bay and return it to you upon your arrival at the car park. Doing so ensures you are delivered a high-quality service so that you are not waiting to get in your car and get home.
Is there a maximum height allowed?
Official car parks in Adelaide, such as the Outdoor Long Term Car Park, have no height restrictions. The Multi-level Terminal Car Park, however, limits the size of vehicles accepted to 2.2 meters.
The car parks offered on Flyparks, such as Andrews Airport Parking Adelaide, have no height restrictions. However, we must inform you that certain types of vehicles, such as caravans or trucks, will be parked outside. If you are in doubt, we recommend contacting us to be sure!
Are there spaces reserved for the disabled?
You can find disabled 26 disabled parking bays at the official Terminal car park and a few by the entry/exit of the official long term car park at Adelaide Airport. Should you need any assistance at a car park offered at Flyparks, we are happy to assist you with providing any information you need as assistance is available, just send us a message.