Car Parks with Shuttle Service
Few car parks can offer you a more competitive price than a park and ride facility. Off-site parking is a cost effective alternative to parking at the airport itself, as these parking lots are located slightly further away. Not that distance is an issue - off-site car parks make up for this by providing free shuttle bus transfers in both directions. If you've never used park and ride Wellington Airport, you'll find the process surprisingly simple and straightforward. You first book your parking space online, and then on the day, take a copy of your booking confirmation with you to the car park. Your car will be allocated to secure indoor or outdoor storage, depending on your preference, and you will be transferred to your terminal in a shuttle bus.
On your return to Wellington, you'll need to give the car park a call, so they know to come and collect you. They will drive you back to their parking facility, so you can collect your vehicle and drive home in the comfort of your own car.
Arrival: On the day of departure, simply drive to the address of the chosen car park. You can park your car here and you will then be taken to the airport as quickly as possible in one of the shuttle buses from the parking lot.
Return: On the day of return, after landing, contact the car park by phone, then a shuttle bus will be driven to the airport to pick you up and take you back to the car park.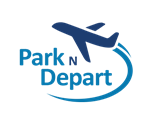 Park 'N Depart ($141.20 for 1 Week)
A short five minute drive from the terminal building, Park and Depart Wellington has both covered and open air parking spaces, as well as vehicle grooming services, meaning that you can come back to a sparkling clean car. The car park is open 24 hours a day, 7 days a week; suitable for both early morning and late night flights and is especially perfect for Wellington Airport long term parking. Park 'N Depart Wellington is protected by a range of security features, including CCTV and regular patrols, ensuring peace of mind while you're away.
Car Parks within Walking Distance
If you are looking for parking near Wellington Airport, there are several car parks that offer a range of options to suit most budgets. You can choose between covered or uncovered parking, budget or premium, plus short- or long-term stay lengths. Most of these car parks are within easy walking distance of Departures and Arrivals, so you will pay a little extra on this basis. If you prefer to park right outside the terminal building, you'll need to book directly with Wellington Airport. It's not possible to book at any of the car parks owned and maintained by Wellington Airport through Flyparks at present.
Arrival: You simply drive to the car park. On arrival, enter your personal entry code and the barrier will open. You will receive this entry code as an attachment to your reservation confirmation.
Return: You walk back to the car park, get in your car and leave the car park using the same personal code.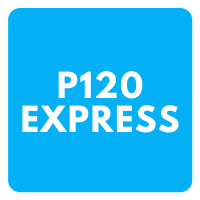 P120 Express
The P120 Express Car Park is ideal for picking up or dropping off travellers. It's located on the uncovered Level 1 top deck, outside the terminal building. Designed for short-term parking, the P120 Express is a 1-5 minute walk from the terminal.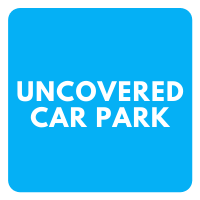 Uncovered Car Park
Located on the ground level, to the south of the terminal. The Uncovered Car Park is a five to ten minute walk to/from the airport, and popular with budget conscious travellers.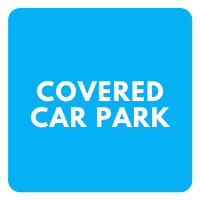 Covered Car Park
The Covered Car Park is located on levels 1-7 of the new multi-level car park building, which is adjacent to the terminal. The parking facility is weather-protected and uses a parking guidance system. It will take approximately 1-5 minutes to walk to the terminal from the Covered Car Park.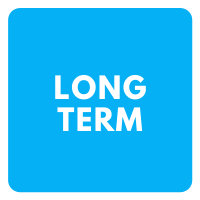 Long Term Parking
Another budget option offered by the airport, Long-Term Parking is located at the southern end of the airport on Freight Drive. The Wellington Airport long term car park is serviced by a shuttle bus, which runs 22 hours a day, 7 days a week, while the terminal is open. Travel time is approximately 10-15 minutes.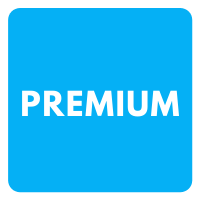 Premium Secure Car Park
Favoured by business travellers, the Premium Secure Car Park is covered and weather protected. There is a parking guidance system in operation, security camera monitoring, plus a dedicated entrance and exit. The walk time to the terminal is one to two minutes.
Car Parks with Valet Service
Valet parking allows you to drop off your vehicle outside the terminal and then head straight to check-in. When you book a valet service, a trained and uniformed driver will meet you at the airport to collect your car keys and then securely park your car for you. On your return, they will drive your car back to the terminal to meet you and assist you with your luggage. Valet services at Wellington Airport are popular with business travellers, but a pricey option when compared to off-site car parks.
Arrival: You drive to the valet buffer zone of the chosen car park and drop off your car here. After a short inspection, you can make your way to the airport and a driver will ensure that your car is parked.
Return: You call the car park to indicate that you have landed again. Then walk back to the valet buffer zone and the parking will ensure that your car is ready on arrival. These buffer zones are a maximum of 3 minutes' walk from the airport.
Valet Car Park
Wellington Airport has its own official Valet Car Park, which is open 24/7. No reservation is required, and there are car grooming services available should you require them. Please note that Wellington Airport valet parking cannot be booked via Flyparks at present.